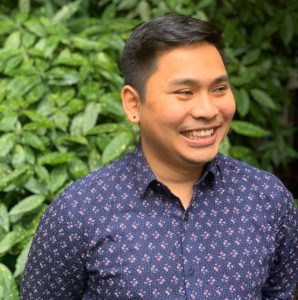 By Azlan Nur Saidy
As the month of Ramadan nears, as it does every year, I am filled with both a sense of excitement and reverence. As one of the most important months in the Islamic calendar, I fondly remember the sense of reconnection and community that the month brings. Although the days spent fasting may be challenging, the mutual support from others who are fasting brings a sense of gratefulness for the relationships that we have. And at the end of the day, we all gather to eat and drink with loved ones and collectively contemplate our relationships with ourselves, each other, and to the wider community. 
One of my favorite memories growing up was going to break my fast at my local masjid in Surrey, B.C. My family would get to the masjid early because my parents wanted some extra time to hang out with their friends. I remember the sheer diversity of people, and the Masjid was filled with people wearing baju melayu, thobes, and salwar kameez, speaking languages including Malay, Urdu, Arabic, and Somali.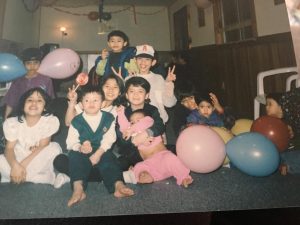 At the breaking of the fast, we all sat side by side and tucked into heaping plates of biryani and started conversations with the people around us. This was a time when we not only caught up with friends and family but made new ones. After the meal, we all went upstairs and stood shoulder to shoulder with our fellow community members to offer a collective prayer directed towards Mecca.
What is amazing about all of this is that all of this took place in the underground parking lot of the masjid (mosque)! Lacking the space to host large community events such as these, my local masjid had to improvise and use the space that was available to them. Even with these spatial restrictions, culture, community and identity were able to find a way to express themselves. But do cities really need to relegate these beautiful and rich cultural expressions of community to underground parking lots?
In recent years, the masjid has had to turn people away, due to a lack of space in the parking lot. In order to create more socially resilient and inclusive cities, space must be given for people to nurture and build their communities in culturally relevant ways. If this does not happen, the cultural growth and maturity of our cities will continue to be limited by the lack of culturally relevant spaces.
As we enter the beginning of a new Ramadan, I hope that we, as a larger community, continue to be intentional about the relationships that nourish and support us, especially during these difficult times.
Ramadan Mubarak!
—
Azlan's Policy Project: Creating Spaces for Muslim Youth in the City
As part of the Youth Policy Program 2020 cohort, Azlan Nur Saidy's policy proposal outlines a way forward for the City of Vancouver to create more cultural spaces for Muslim youth and to meet the spiritual needs of all communities. Read his policy proposal Creating Spaces for Muslim Youth in the City.