Youth Policy Program: A chance to create change on issues affecting you.
Applications for #YPP2020 are open until December 12, 2019.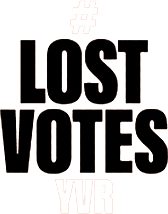 How a grassroots campaign is advancing voting rights to permanent residences.
Youth Granting: Advancing racial equity in non-profit
Invest in more opportunities for young people. LEVEL Youth Granting is now closed.
Meet youth creating policy change.
Select which email lists you wish to join. You can adjust your preferences at any time by using the 'preferences' link at the bottom of every email.