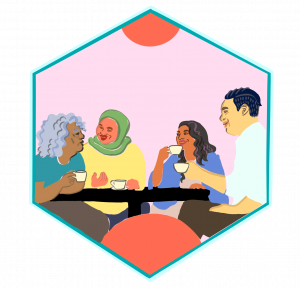 As one of the first few funders in Canada explicitly doing racial equity funding, we have learned a lot from trial and error and from the insights and experiences of grantees. One of the most meaningful opportunities we have had for learning and reflection is in-person site visits with them. Last year, Abeer Yusuf, LEVEL grants coordinator and Vincent Tom, Learning and Evaluation coordinator met with 15 inaugural LEVEL grantees of 2018 to learn more about the organizations' work, what they were encountering as their projects unfolded, and what opportunities and challenges in their work they'd uncovered so far. One year later, we find ourselves in this unprecedented situation where we're unable to meet in person, which has prevented us from doing site visits with our 2019 grantees. Regardless, we want to share some of the learnings from that experience from the perspective of Abeer to help launch curious inquiries into how we can better our processes and reflect deeper on how to strengthen the funder-grantee relationship.
***
Site Visit Reflections
by Abeer Yusuf
My big learning from conducting site visits and learning in this way is that it shows how we can imagine a different kind of relationship with grantees, the value of learning alongside them, and offering empathy to a sector of charities who may be new to thinking and advancing racial equity in their work .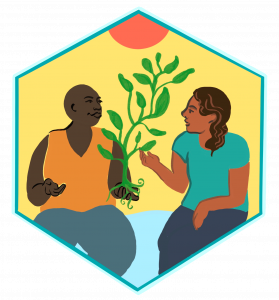 I see the immense value of being able to build relationships through site visits and would encourage other funders to also think about creating space for establishing a new normal when it comes to funder-grantee relationships. Here are my takeaways for other funders to consider when making site visits gleaned from our own lessons:
Set the tone of the visit together. One of our grantees welcomed us into her home, while another chose not to meet us at their office, instead asking us to meet for a coffee. We also made it a point not to wear formal workwear for each of our site visits to help create a more comfortable setting for our visit.
Take on the work that will ensure both parties make the most of their time with each other. This can start with making it clear what the purpose of the site visit is before meeting so that everyone knows what to expect and to open up honest conversation about challenges and learning curves. It can take time for people to feel comfortable about opening up so factor in some flexibility with your schedule to allow for conversation that may go over time but conversely, don't overstay your welcome. We made it a point to acknowledge and thank grantees for their time, and for the work they do in community.
Leave room for the conversation to take different directions
Rather than sticking to a rigid list of questions, draw up a rough draft of where you see the conversation going, but don't hold yourself captive to your written questions. Be sure to follow up when you see a grantee opening up, with a question more related to the context of the conversation, rather than just focusing ahead. After the site visit, leave the door open for more by following up with opportunities or resources relevant to the conversation you had.
Acknowledge whose land you are on at the start and make it personal to you. Look up the lands you will be on HERE. Learn to pronounce them to the best of your abilities. Make it personal by including yours or your ancestors' stories of migration, and your tension with living as a settler. You *will* inevitably be corrected at some point – Vincent and I were!
Take note of power dynamics. In our experience, this was made clear in language and in the identities and titles of those who were present. A grantee told us that they were able to use more progressive language around racial equity in their application and in conversation with us because they saw that the funder was using it. How we frame the topic has a lot to do with the permission it gives grantees, especially those that are closer to the realities of racial inequity. Next, listen equally for what isn't being said. What someone is able to share depends very much on who is present – for example, a program coordinator in the presence of an executive director. Lastly, conversations about racial inequity amongst people of colour is inevitably different than when a dominant group is present. If you are not a person of colour, consider if you can pass the site visit opportunity to someone who is.
Our visits brought forward better relationships and opened a door that allowed our grantees to call us up, chat with us, and even request more such interactions. I noticed an immediate uptake in grantees' level of comfort of even asking questions about further opportunities, clarifications, and conversations that would likely not have taken place if the first foundations had not been laid down in such a manner.
To read the full transcript of conversation between me and Vincent reflecting on the site visits that these takeaways are drawn from, please click HERE.
Illustrations were done by LEVEL YPP Alumni, Tiaré Jung.