By 張倩宜 zoeng1 sin6 ji4 (Joey Shin Yee Cheung).
Note: You can use the website Cantonese Tools to help you pronounce the Cantonese words in my essay. Be sure to turn Jyutping for an English transliteration of the pronunciation:
Lunar New Year (LNY) has always been my most anticipated celebration of the year. As a child, I looked forward to receiving 紅包 hung4 baau1 (red pocket) and gathering to eat meals with family and friends. But as an adult, it has become a time for gratitude and reflection. 
I was born on the unceded and stolen territories of the xʷməθkʷəy̓əm (Musqueam), Sḵwx̱wú7mesh (Squamish) and Səl̓ílwətaʔ/Selilwitulh (Tsleil-Waututh) Nations to Chinese immigrant parents from 上海 seong6 hoi2 (Shanghai) and 香港 hoeing1 gong 2 (Hong Kong), and spent most of my life raised by my mom in the capital city of the Philippines, Manila, where my grandparents also resided as settlers.
Family, Food, and Spirituality
The Chinese communities in Manila and Hong Kong might have many differences, but the message during Lunar New Year is the same: come together to celebrate family, food, and spirituality. Families gather to honour ancestors for their continued guidance and protection.
Many LNY traditions are grounded in religious ceremonies. While I am not religious, my beliefs and identity are shaped in our tradition's values of generosity, kinship, and reverence for ancestors. Over the years, I have found comfort and strength in these practices that tie me to my culture.
Celebrating Lunar New Year in Hong Kong and Manila
I have only spent Lunar New Year once in Hong Kong with family, where the entire city celebrates for the full two weeks. Many businesses shut down for the duration as people return home to different parts of China to celebrate.
We visited the family temple and paid tribute to our ancestors buried in the family plot. We dined with extended family and friends almost every other day, and I met many distant relatives for the first time. Every night, the streets were filled with festivities: fireworks,  舞獅 mou5 si1 (lion dances) and 功夫表现 gung1 fu1 biu2 jin6 (kung fu performances).
In Manila, LNY celebrations are celebrated mostly by the Chinese Filipino community and are more spread out. My favorite memories are always centered around food. My 婆婆 po4 po2 (grandma) took weeks to prepare for the festivities, which included a massive feast with some of my favorite dishes.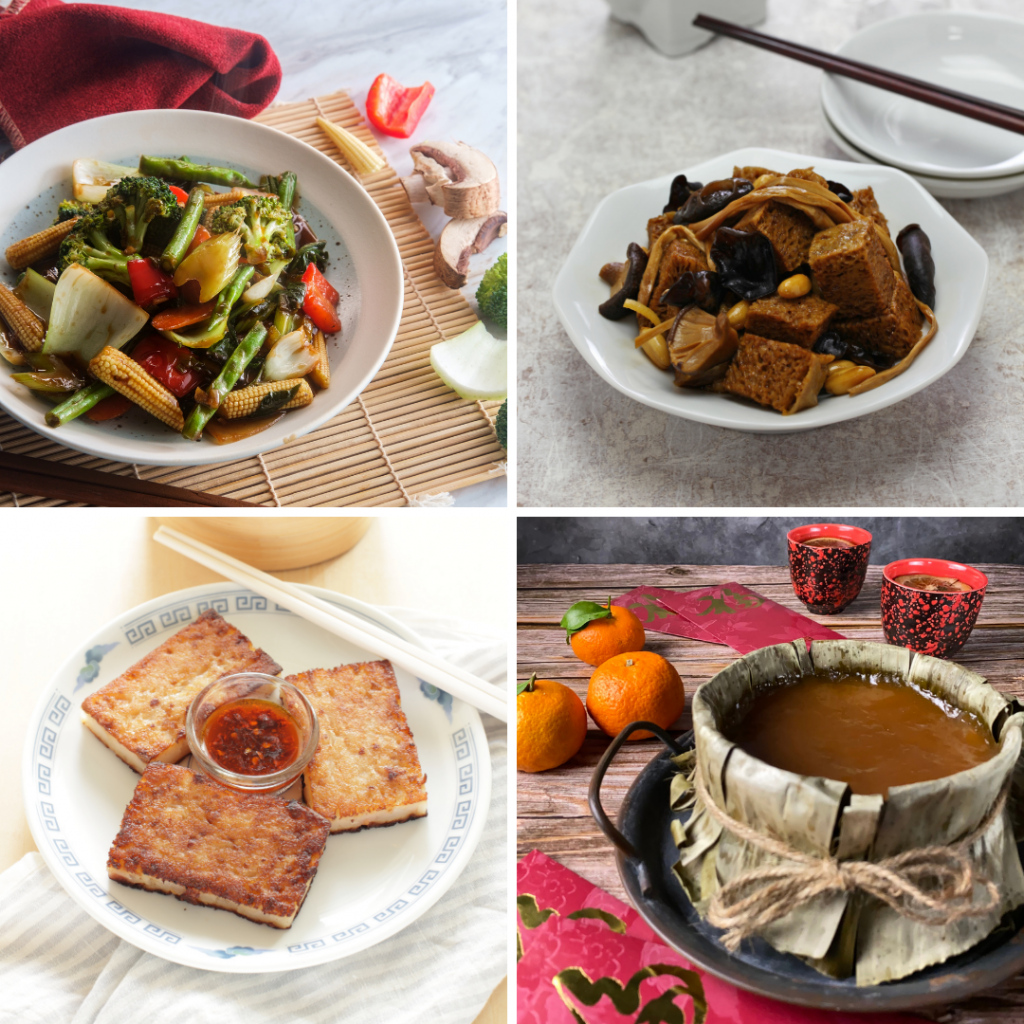 Some of my grandmother's specialty dishes. Top row: 罗汉斋  lo4 hon3 zaai1 (Buddha's delight) and 红烧烤麸 hung4 siu1 haau1 fu1 (braised wheat gluten). Bottom row: 蘿蔔糕 lo4 baak6 gou1 (radish cake) and my personal favorite,年糕 nin4 gou1 (steamed sweet rice cake) or tikoy in Tagalog. Tikoy is typically made of just three ingredients: glutinous rice flour, dark brown sugar, and water.
How Lunar New Year Traditions Have Shaped Me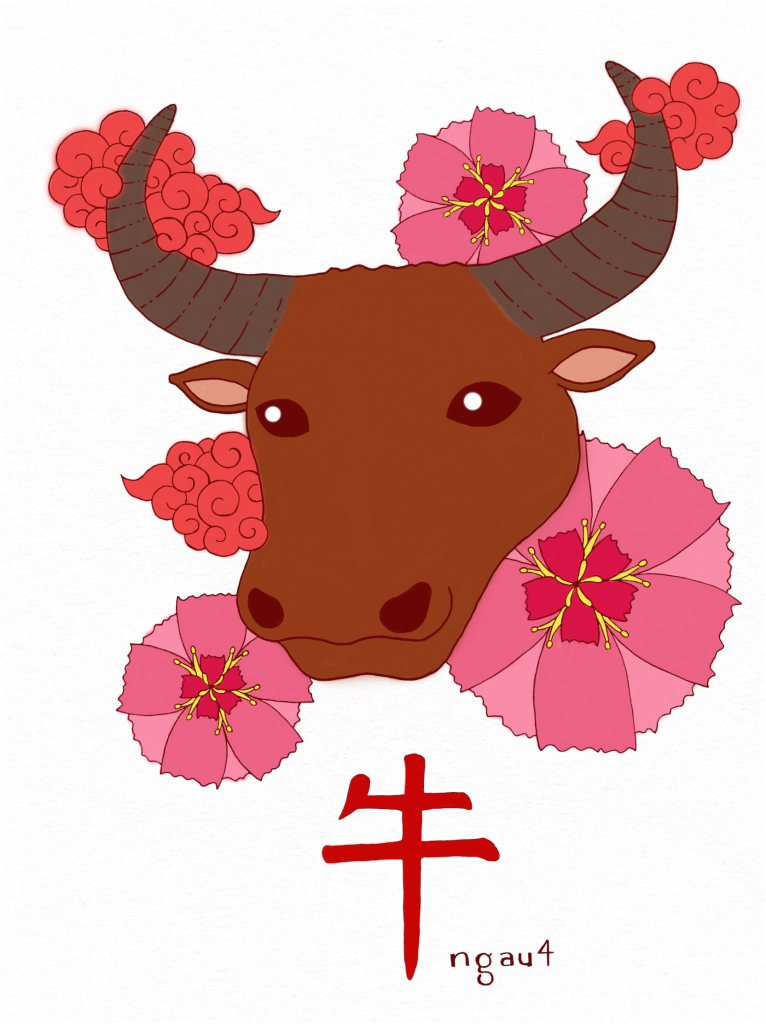 As I reflect on this Year of the Ox, I think about what tradition means to me and am reminded of how fortunate I am and have been.
Though I have been on my own for many years, I have the support of my chosen family and the belief that my ancestors were watching over me in protection. It is through these relationships that I have adopted new customs and traditions from Vancouver's Chinese diaspora, as well as other racialized communities that celebrate festivities centered around family, gratitude, and trust. It is through our shared stories and lived experiences that I have come to be a part of a new community.
How I'll Celebrate Lunar New Year in 2021
While gathering for LNY is not possible this year, I'm choosing to create new traditions. I've made a home shrine to honor my ancestors and have made tikoy to drop off to friends and chosen family.
Like every new year, I make a commitment to live my best life so that I can continue to uphold my values. This year, I am committed to advocating for and practicing justice and equity in my work with LEVEL and in my personal life.
The journey is challenging, but it is my responsibility as a settler on these lands to challenge white supremacy and systemic oppression. I do so with the love and support of my chosen family and the guidance and protection of all my ancestors.